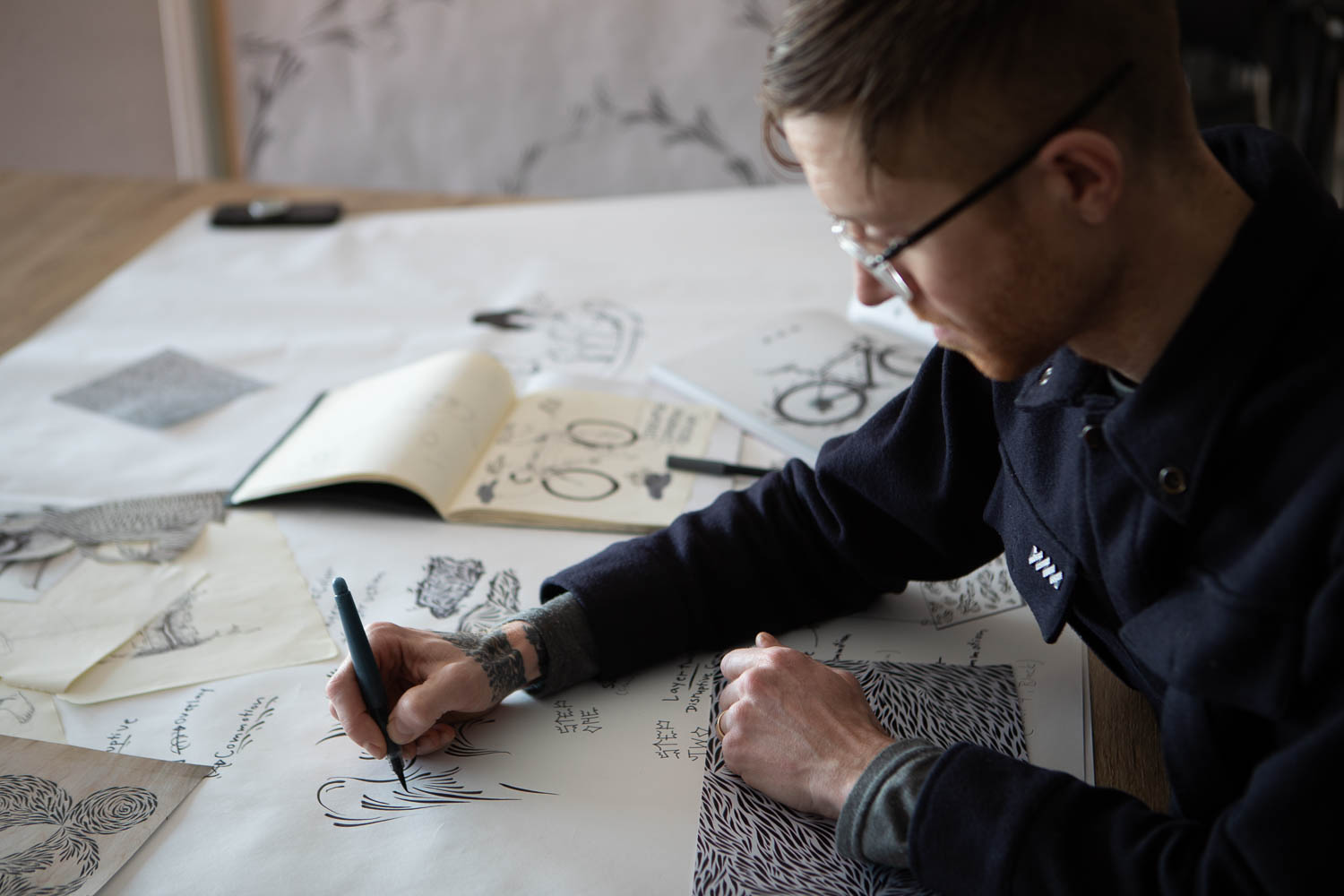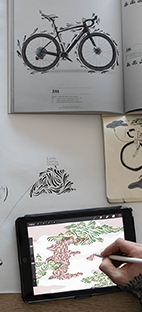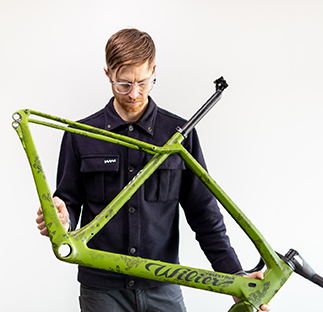 American artist Dustin Klein matured artistically in San Francisco, Seattle and Portland. Dustin is a multi-faceted artist who blends a strong passion for cycling with a wide variety of forms of visual art: painting, product design, lettering, graphic arts, tattooing and video making. His is an incredibly dynamic style that never stops evolving and adding new nuances to his works.
Each of his creations is born of intuition, a tactile and sensory experience combined with deep meditation. One of the works that makes Dustin Klein's style truly unique is Commotion, a graphic motif that he likes to call an interaction between the object and the energy that it represents.
"Commotion is an interaction with flow.
A visual results of energetic experiences.
There is no right. There is no wrong."
Jena's gravel frame became Dustin Klein's artist's canvas in this new UNICO project. We explored new horizons and new decorating techniques with Dustin.
The Commotion pattern was reworked in an off-road perspective, reinterpreting the camouflage style - which is a perfect match for the gravel world - but with new shapes and colours. The experience began with sketches on paper that were digitally processed and then printed on a 1:1 scale on a thin hydrographic film. The print was transferred to the frame using the water transfer printing technique in which flat drawings are applied to three-dimensional surfaces by immersing the objects in a tank of water. This is an entirely new technique for Wilier Triestina, but we are certain it will open the way to new and interesting graphic interpretations of our frames.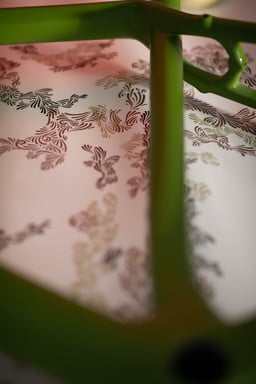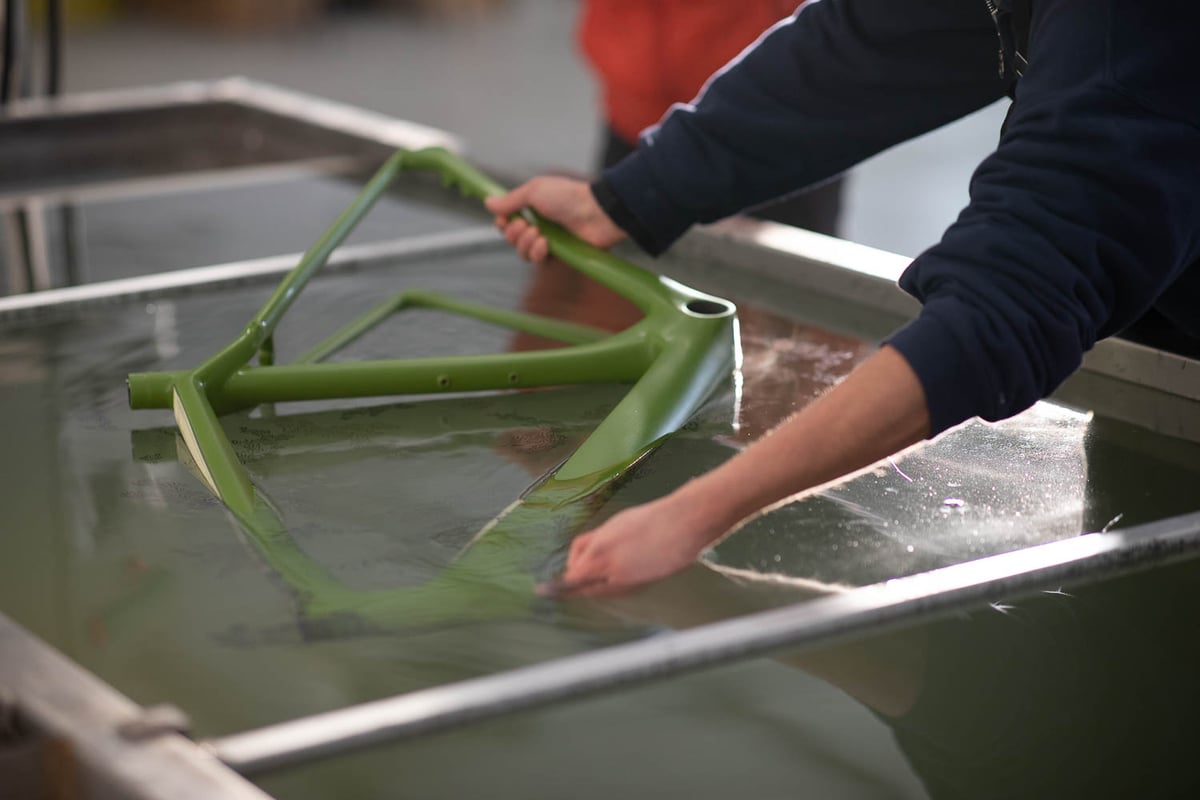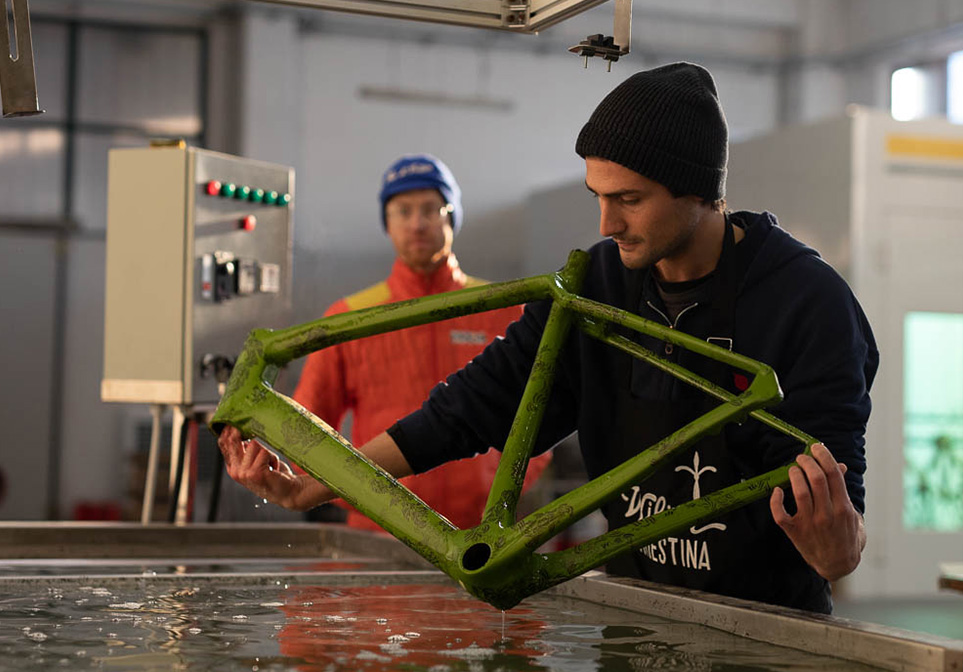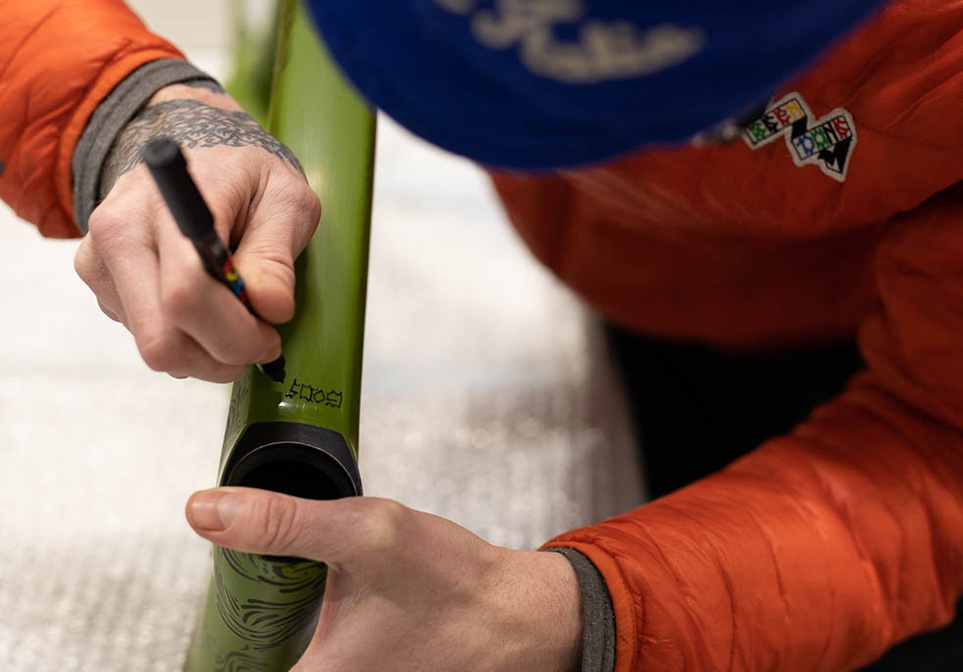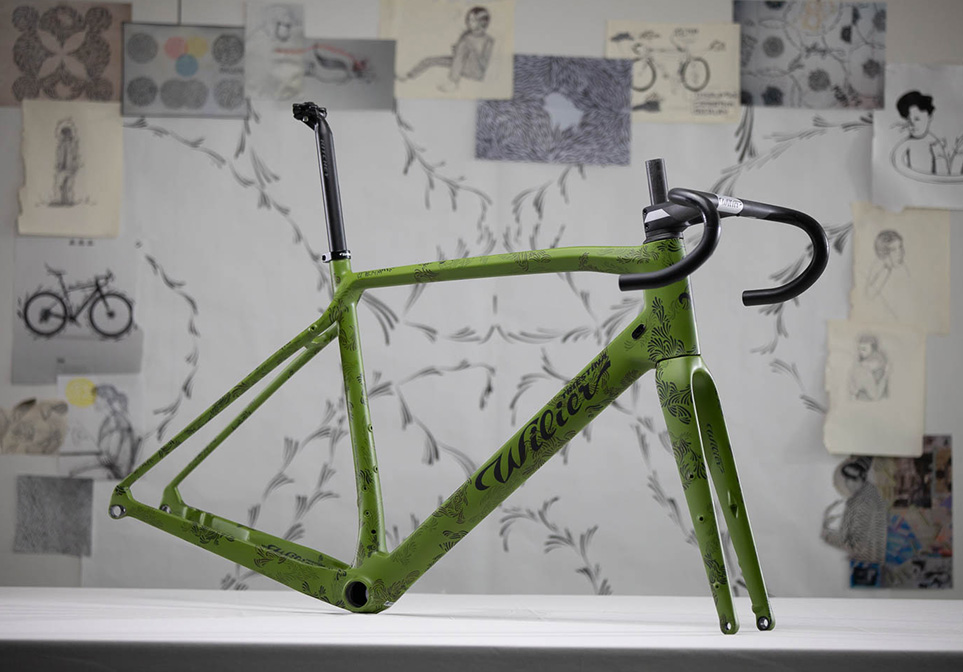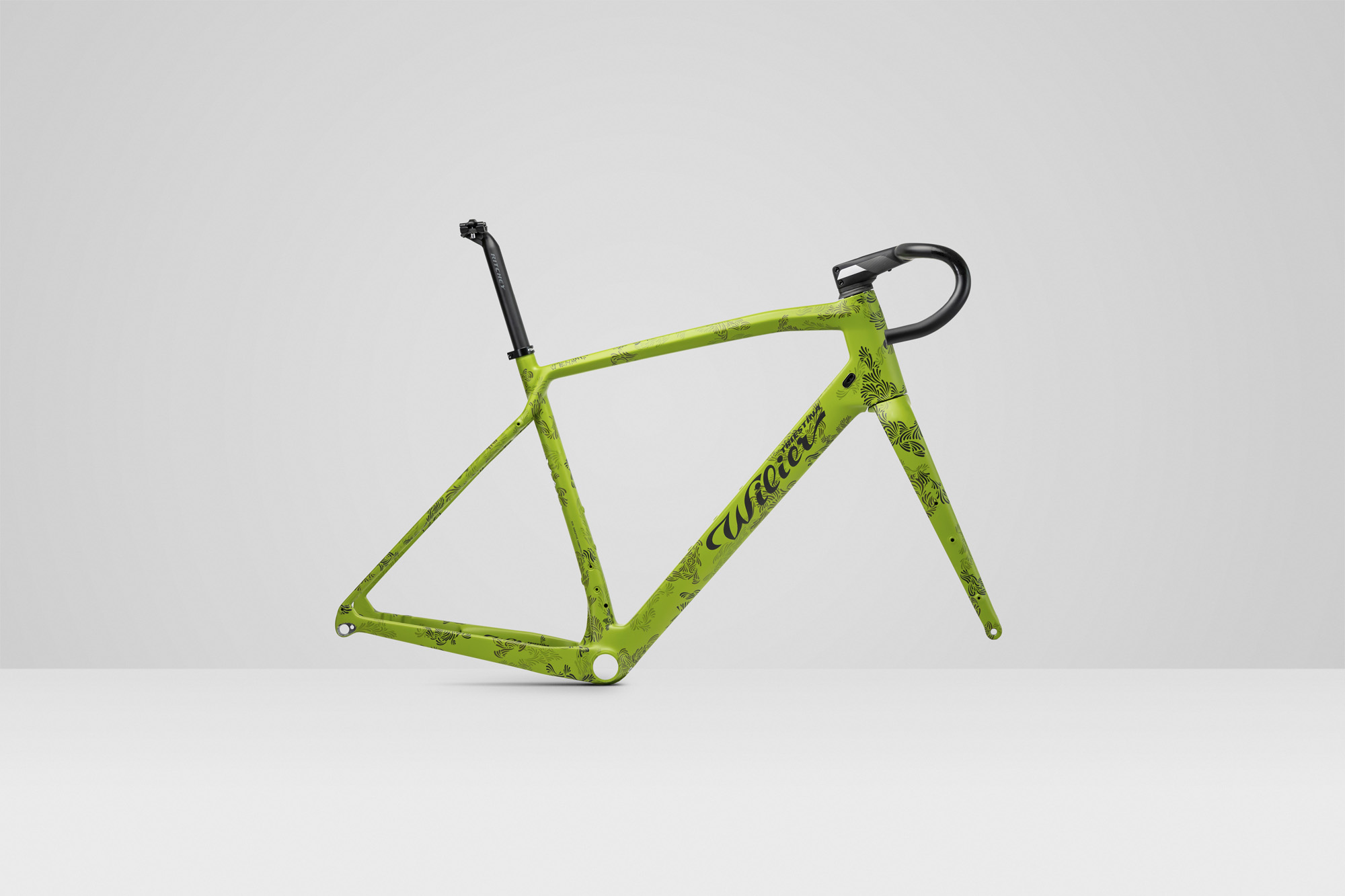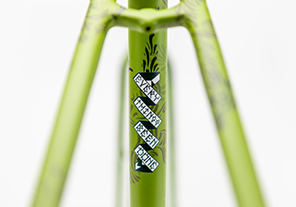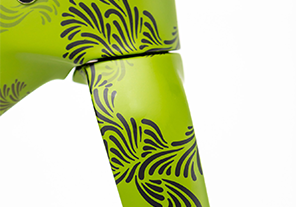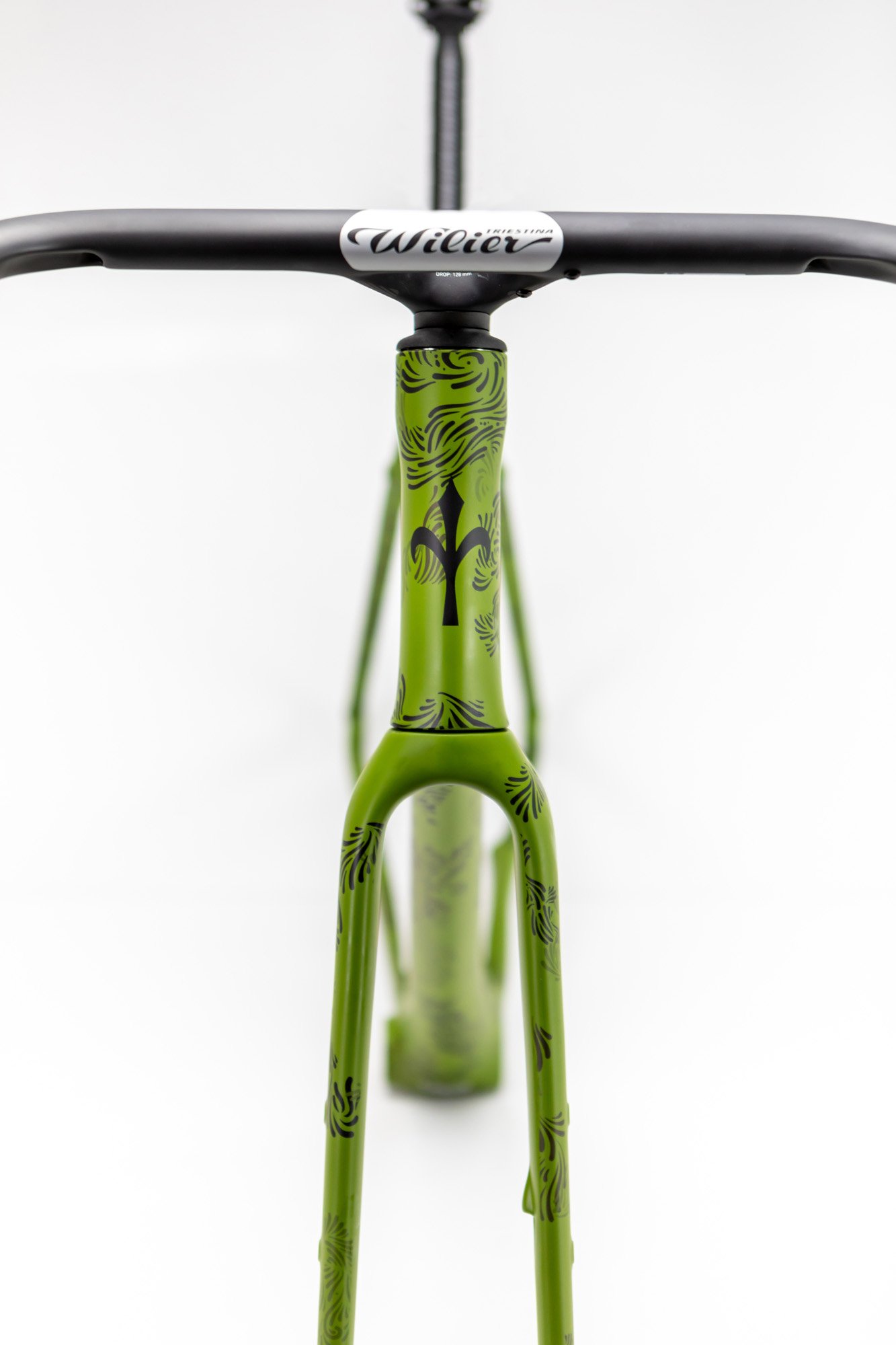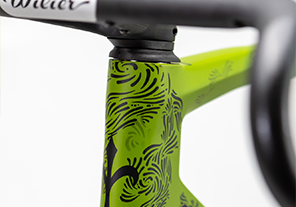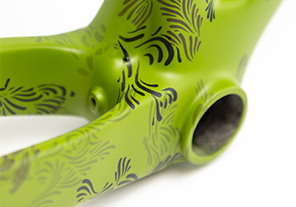 OMAR DI FELICE RIDES HIS ONE-OF-A-KIND "TUNDRA" JENA IN MONGOLIA
We've decided to present Dustin Klein's work to the world with Omar Di Felice, an ultra-cyclist who has been busy on a winter crossing of the Gobi Desert in Mongolia. This truly unique adventure includes a unique frame.

Omar Di Felice will use the second colour variant created by Dustin Klein for Jena: the Tundra variant.