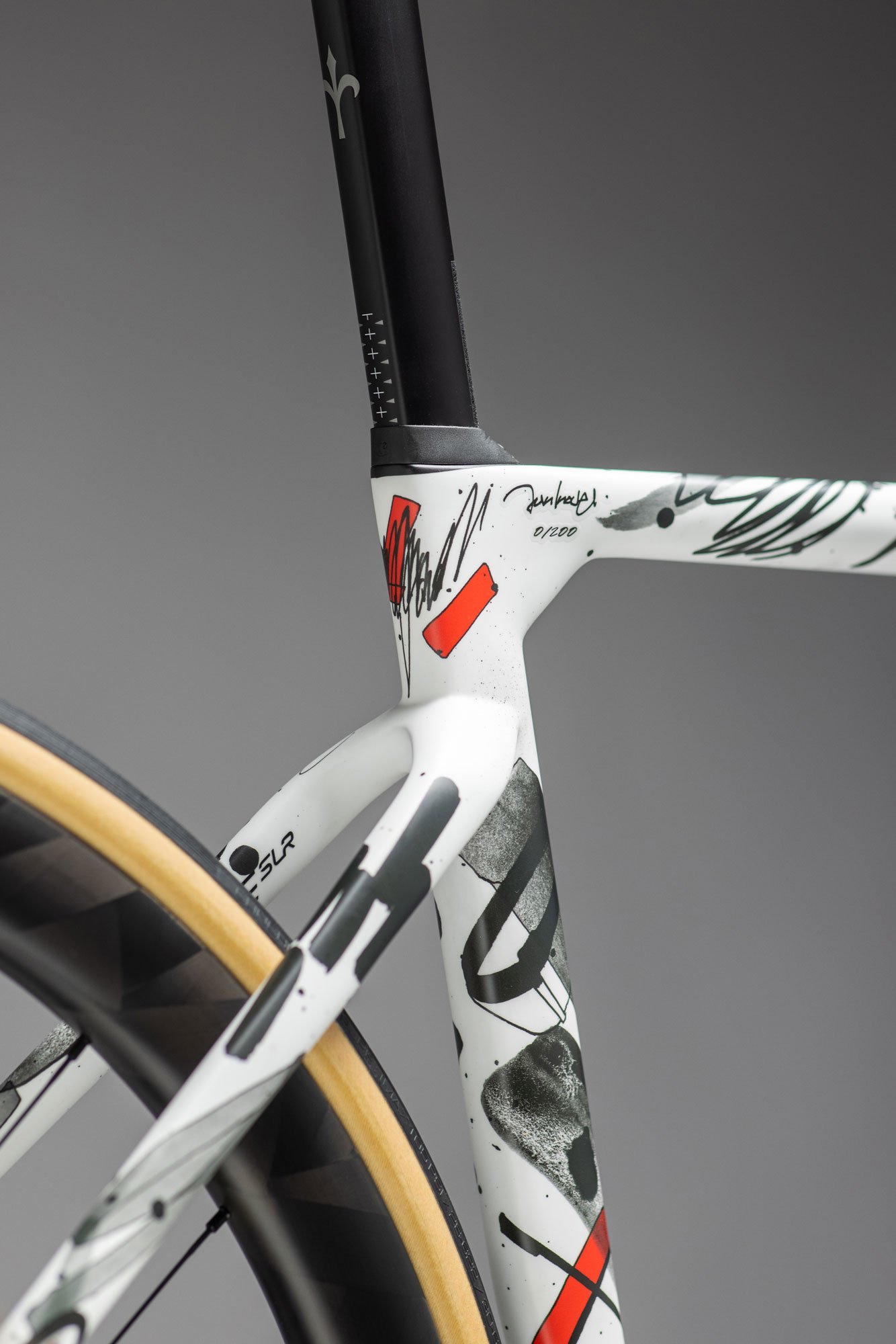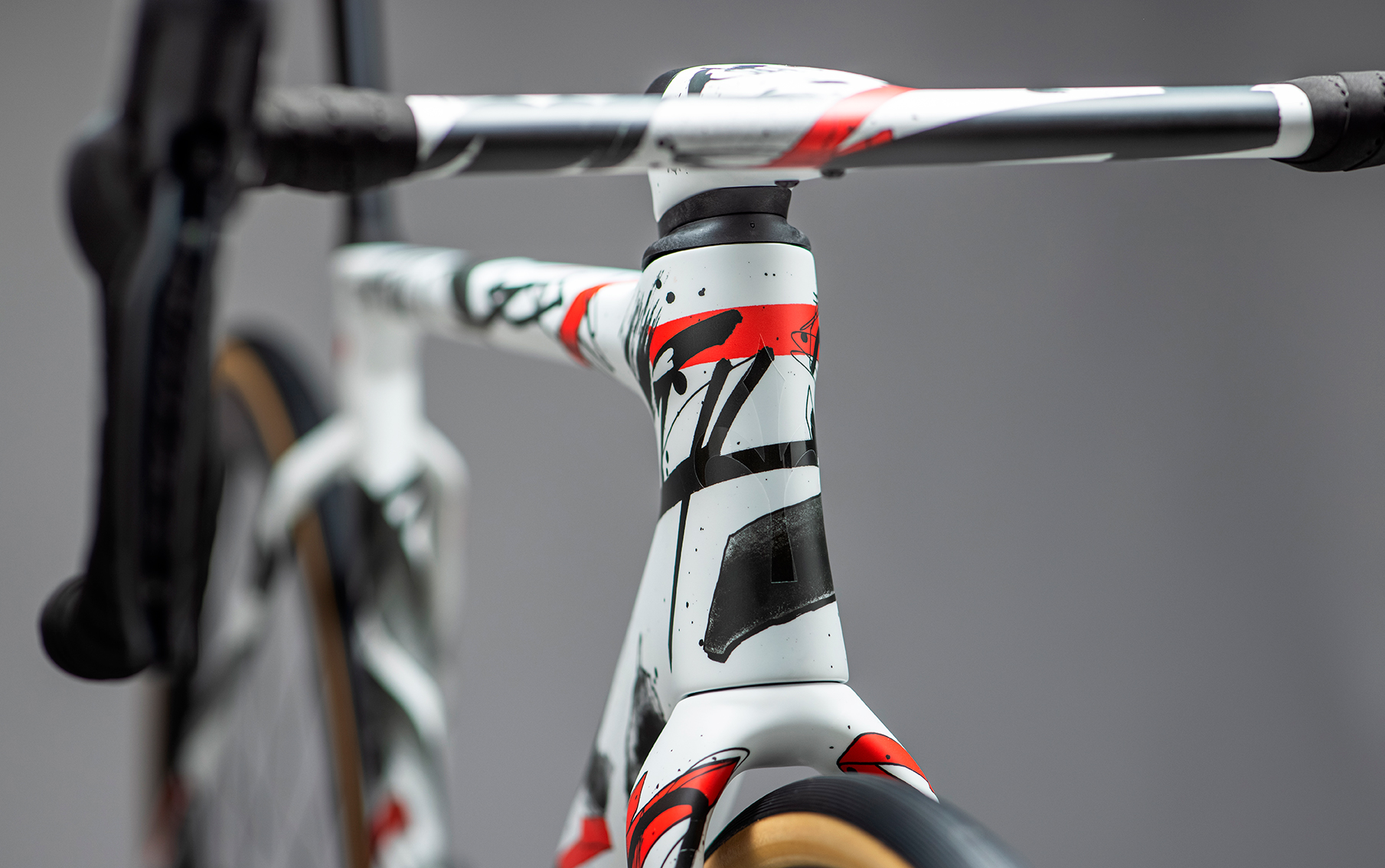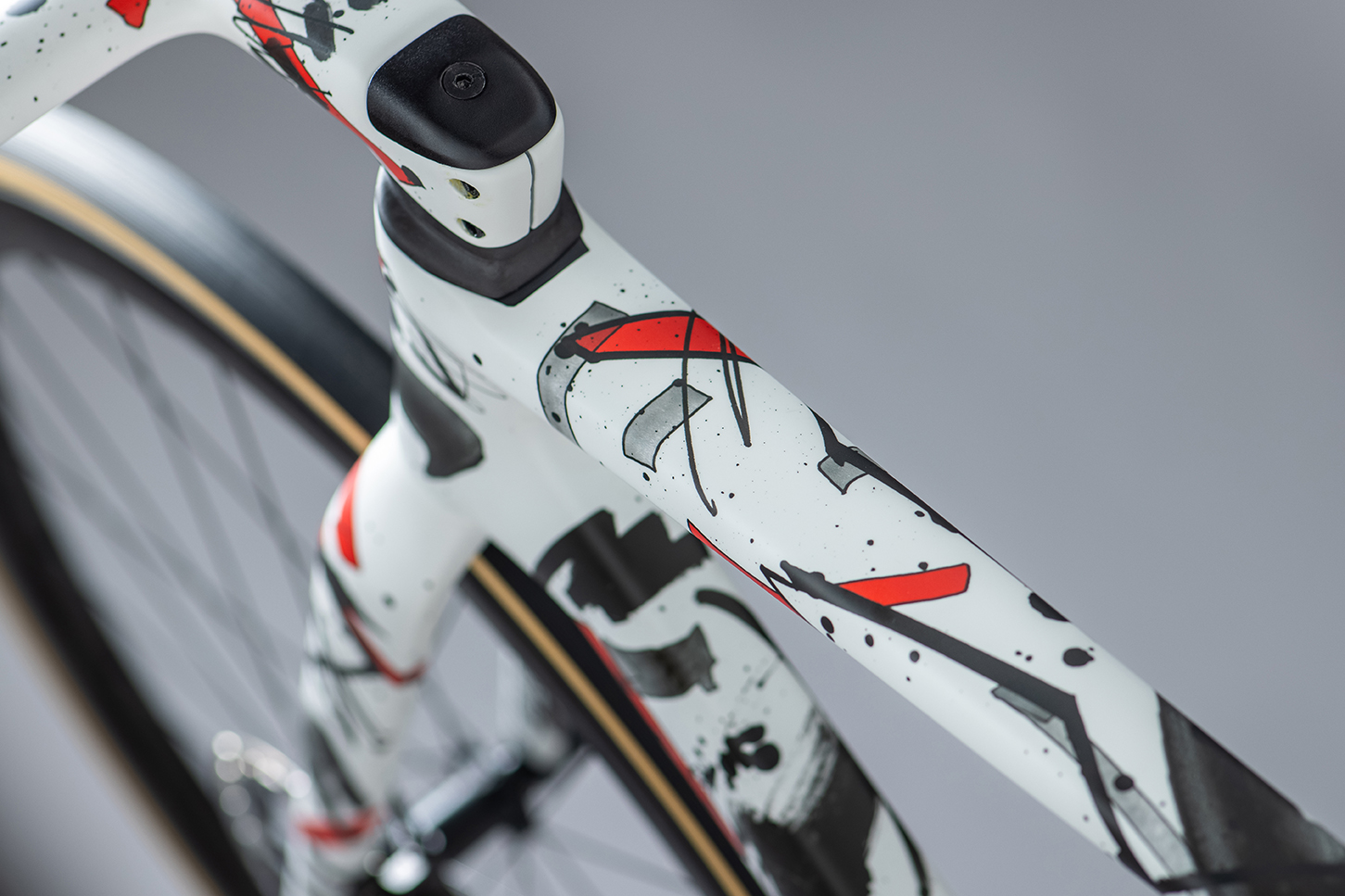 In 1973, Dura-Ace crossed the seas in the opposite direction and entered the world of European professional cycling, imposing Shimano as the most important partner for transmission components. Dura–Ace is the symbol of the Shimano family: from Shozaburo to his son Shozo, from Keizo to Yoshizo and down to Shozo, and is proof of how unique can be when it comes to creation, one of the words behind which hides what we call art. To celebrate in the best possible way the market launch of the new Dura Ace 12 V groupset, Wilier Triestina has created a special Unico frame, entrusting it to the craftsmanship of an artist who fully represents Japan's centuries-old traditions but who is knowingly projected into the future. For this important anniversary, the new addition to the Wilier Triestina Unico series is by Jun Inoue.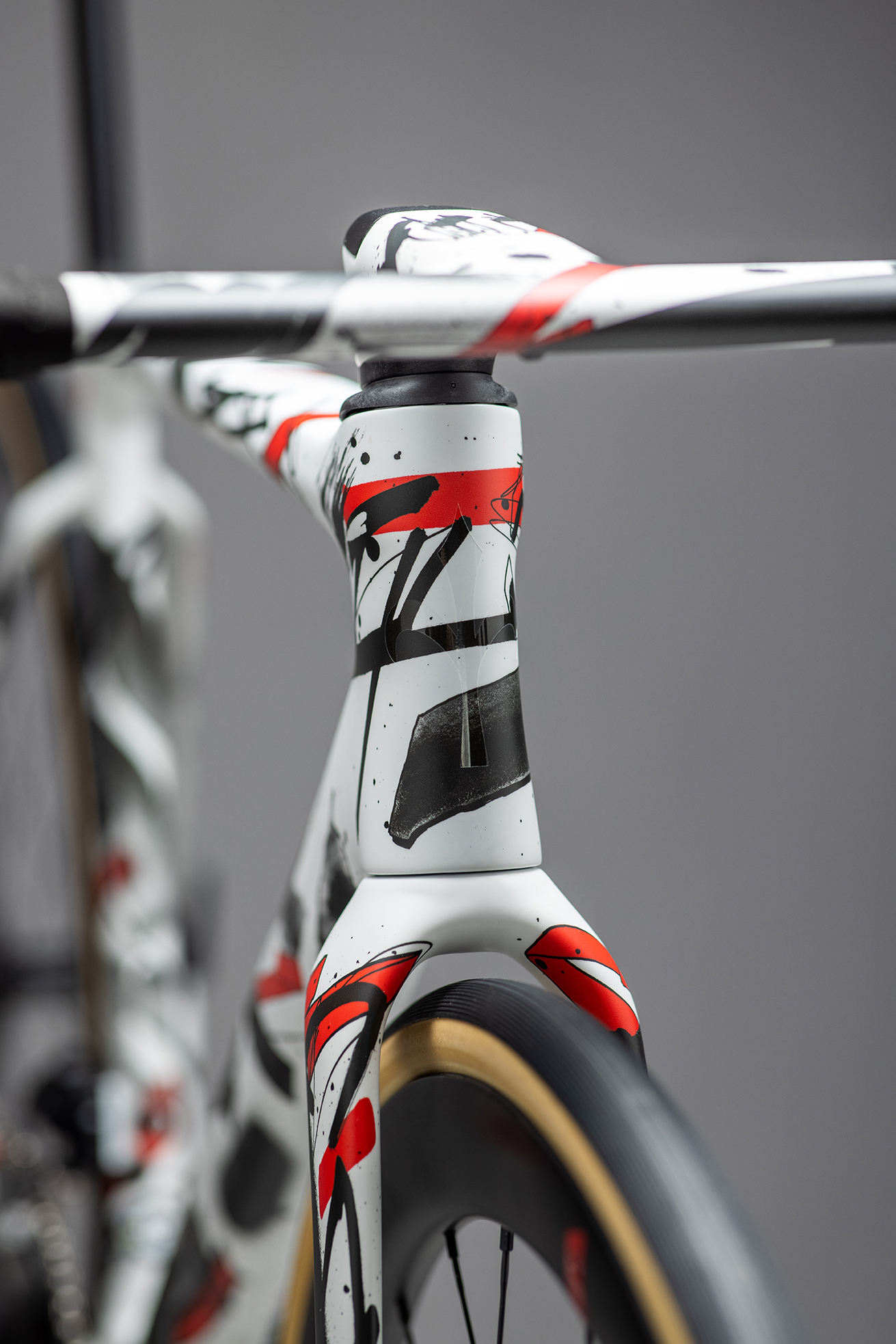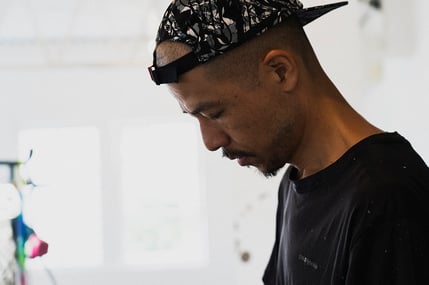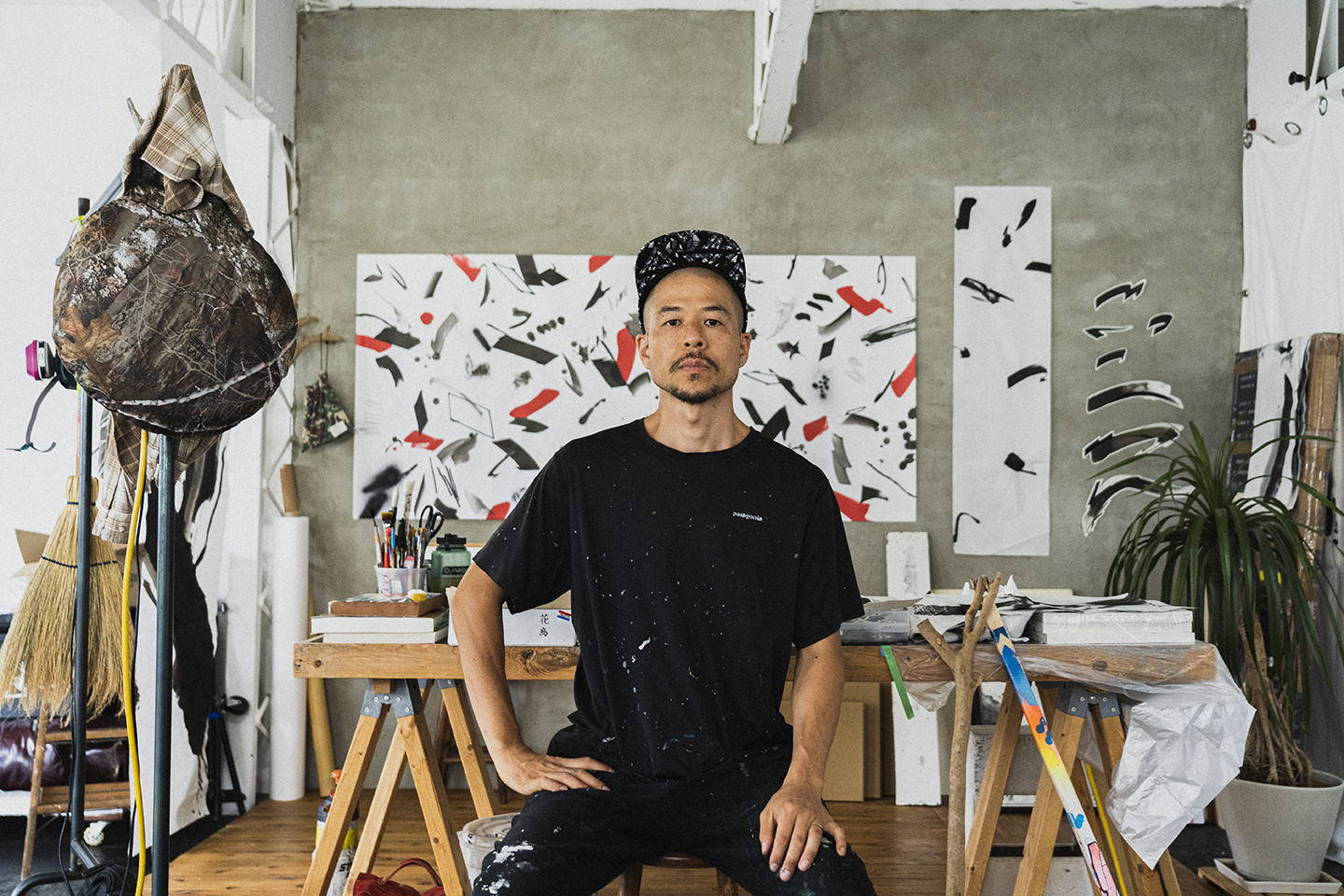 Jun Inoue. Everything is contemporary.
Shodo, the ancient art of Japanese calligraphy, is by no means the past. It originated who knows how many centuries ago but lives on, still as relevant as ever. It is very much present in the edgy graffiti of Shibuya where, every day, from the junctions of Tokyo's subway, millions of people emerge, but it is also found in the great Buddhist temples at Nara, Japan's mystical and ancient capital. This is Jun Inoue's art.
As old as the aura of a shrine yet as contemporary as a human swarm that moves along the lines that lead into and out of the vastness that is Greater Tokyo. Just a little further is the future and Jun Inoue is able to follow it with his art, day after day.
His contemporary works contain all the wisdom of the past and this is why, in a completely different field and by analogy, they call to mind Shimano components. Every assembly contains the age-old idea of Shozaburo's freewheel, dated 1921, at the end of the Taisho period, which continues in the wondrous cycling technologies of the current Reiwa era.
This is why Japan's past and present are celebrated in the art of Jun Inoue and by Wilier Triestina with an exclusive artistic work for the Filante SLR, a special edition featuring only two hundred pieces. Two hundred pieces to celebrate Shimano's adventure, which now continues with the new Dura Ace 12V groupset, and everything that great Japanese art continues to represent.